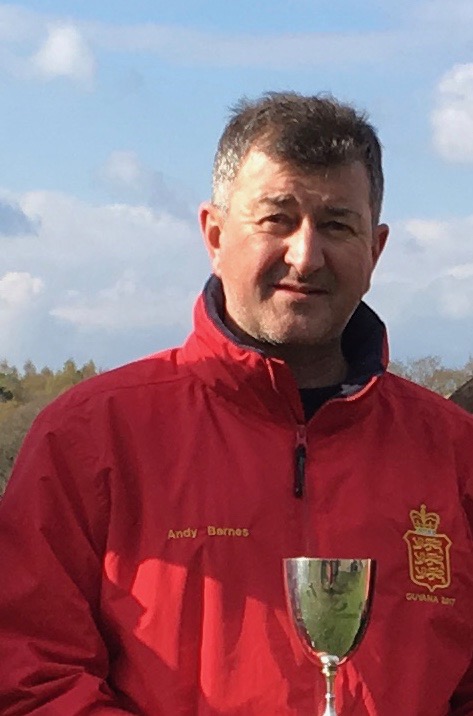 Andy first toured Bloemfontein as a young member of Robert Stafford's, very memorable, GB Team to South Africa & Zimbabwe in 1993. Little did he imagine, like any sane person, that his first return would be as Captain of an England touring team! He is relishing the prospect of an equally successful and unforgettable England tour in 2021. This time around, he is also very excited at the opportunity to shoot in Kenya as well, which will be a first for Andy and many other members of the squad.
Andy (aka 'Turbo') began shooting in 1981 at Bedford School. He is a proud member of the Hertfordshire county team and has also been secretary of the Bedfordians Rifle Club for longer than he can remember. He has previously toured with GB and England teams to Africa, Canada and the West Indies, as well as England representations in the National and Lawrence matches. He has also had a sprinkling of individual successes along the way including the Donaldson Memorial, Wimbledon and LMRA Open.
Andy works for a large pharmaceutical company as an IT Business Partner. When not shooting, he enjoys 5 A-Side football, skiing, fishing and encouraging (as well as paying for!) the 'Bisley habit' of his two daughters, both of whom have recently started target rifle shooting.