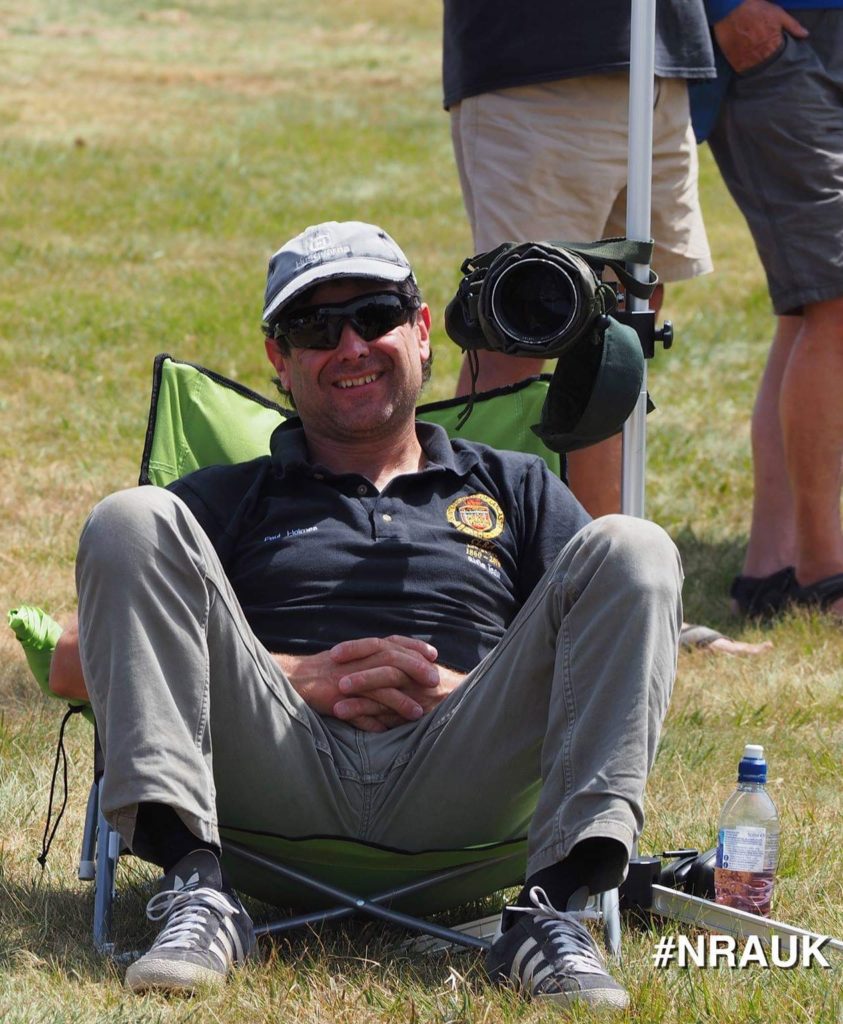 Paul was born in Morecambe, Lancashire in 1971. He grew up about 500 yards from a 500yd firing point in the village of Cragbank, on the coast of Morecambe Bay. Unfortunately, this range closed before he was old enough to shoot on it but his dad (and indeed our adj, Martin) did get to shoot on it. All was not lost though, as his dad already had him shooting for years in the back garden with the family B.S.A. Airsporter, so long in fact he can't actually remember how old he was!
At 14 he joined Morecambe rifle club and shot smallbore alongside his dad until the age of 16 when other "distractions" pulled him away from target shooting. At 30 he started smallbore again (with the same mk2 martini) and also got into fullbore. It was at this time that he saw a flyer from Dick Horrocks advertising an open fullbore shoot for Blackburn rifle club's 100th anniversary. He joined Dicks club Manchester and the rest is history…..
He has been a regular Lancashire shot for the last 12 years or so and hasn't missed an Imperial since 2008. In 2012 he was a reserve for the National. In 2017 he was on the NRA Team to the Channel Islands and is currently a reserve for the GB team to Canada. After reluctantly retiring his trusty mk1 Swing he is looking forward to putting a new Paramount to work although this virus has temporarily put paid to that! 
Away from shooting Paul runs his own Tree Surgery business. Being in and around some areas of outstanding natural beauty and on the doorstep to the lake district the view from the office window is quite often stunning but it will be good to see some different scenery on the tour. 
He is looking forward to returning to Kenya (he was last there as a tourist in 2001) and visiting South Africa and proud to be a part of what looks to be a great team both on and off the ranges!