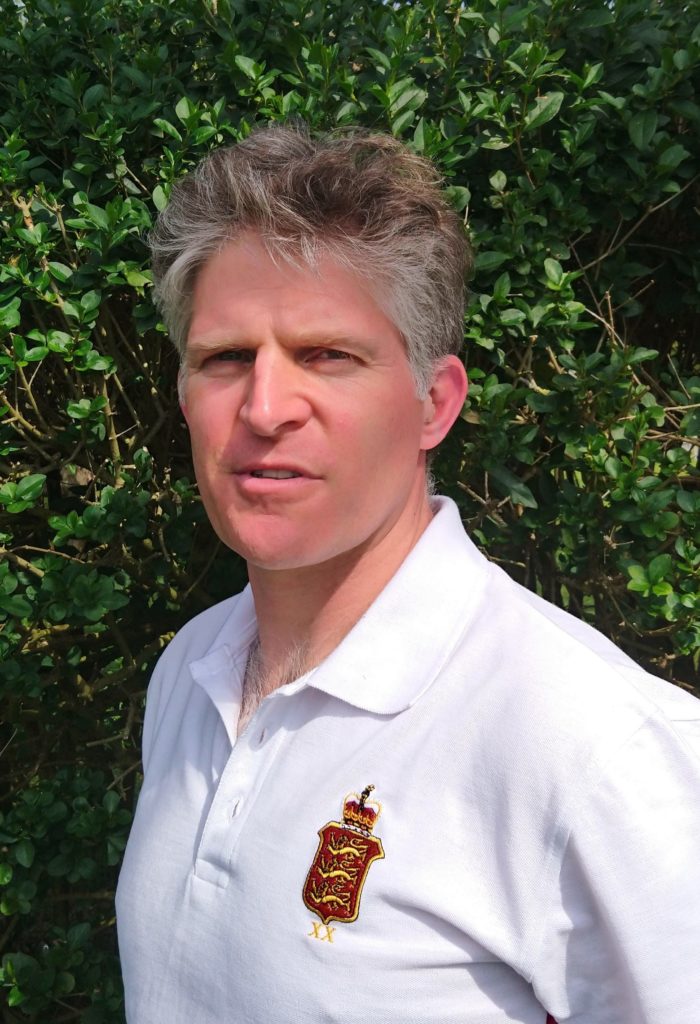 Rupert started shooting at Bedford School and was selected for the Athelings in 1989.  It was all downhill from there until he joined the Army in the mid '90s and slowly regained some form.  Instead of trophies he collected amusing anecdotes of drunken Bisley derring do, until he realised that was probably a large part of the reason there were no trophies.  The last decade has borne some fruit in individual competition: the Silver Badge in the Queens Prize, winning the Admiral Hutton, the Scottish Presidents Cup and the Stickledown Range Agg.
Rupert's real passion in this game is team shooting and he has been lucky to be part of an Army team that has polished its team drills and gone from strength to strength as a result.  A favorite recent performance was the Army victory against the hosts, The NRA CI Team and Wales in the Jersey Spring Meeting in 2018, resulting in a shortage of champagne in St Helier that evening.  He has been a regular selection in the UK Armed Forces team (formerly Combined Services) and was honoured to be in the Mackinnon team in 2018 followed by the Lawrence and National (as a reserve) in 2019.  
An Army officer, Rupert has had a few experiences at the sharp end and the visceral need for marksmanship in the Armed Forces couldn't be clearer to him.  He is currently working in DCDC, UK Defence's 'think-tank' in Oxfordshire, dreaming up better ways to wage war (ie hopefully avoiding it at all costs). In his spare time he is a deer manager on the crown estate and dreams of a time before children, when he climbed up and skied down mountains lots. 
Rupert is very much looking forward to returning to the cut and thrust of the SABU Meeting at Bloemfontein, where he has toured three times previously with the Army and to being part of a potent, well-oiled England machine.