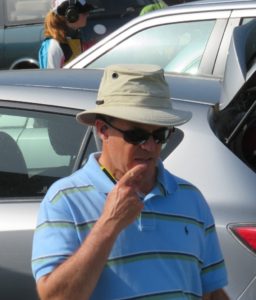 Stephen Penrose
Stephen is thrilled to be going back to Canada again and having the chance to shoot at and visit Quebec. This will be his 6th shooting trip to Canada, the first having been as an Atheling in 1976.
He has visited the country on a number of other occasions to participate in his other great hobby of skiing. Stephen started shooting whilst at Rugby School and continued it through Cambridge University. After extending his time there, enabling him to keep shooting intensively for seven years, he qualified as a veterinary surgeon.
He has been fortunate enough to shoot all over the world with the GB and England teams. His first tour was with the immensely enjoyable GB team to Africa in 1993 for which Tom Rylands was the Adjutant – so he is delighted to be able repay Tom and do a lot of the organising this year for him.