In a closely fought contest the USA won the RSA International by 3 points today, with England second and South Africa third by 20 V-Bulls. After 800m England and the USA were tied with 8 points dropped each and South Africa on 9 off, but the USA proved the more consistent at 900m and pulled ahead to win the match with a miss on their last shot! Jon Underwood was the top scorer for England with 125.13 in a much improved performance by the team. Confidence continues to increase within the England Camp as the Protea Match approaches on Friday.
USA 1472.157
England 1469.155
South Africa 1469.135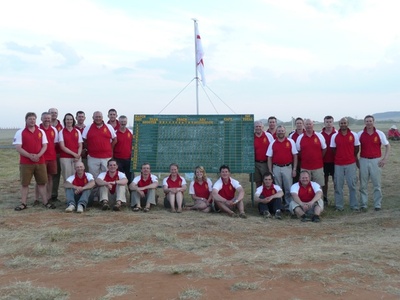 Full match report to follow shortly, with some further individual successes.
USA win the RSA International Match