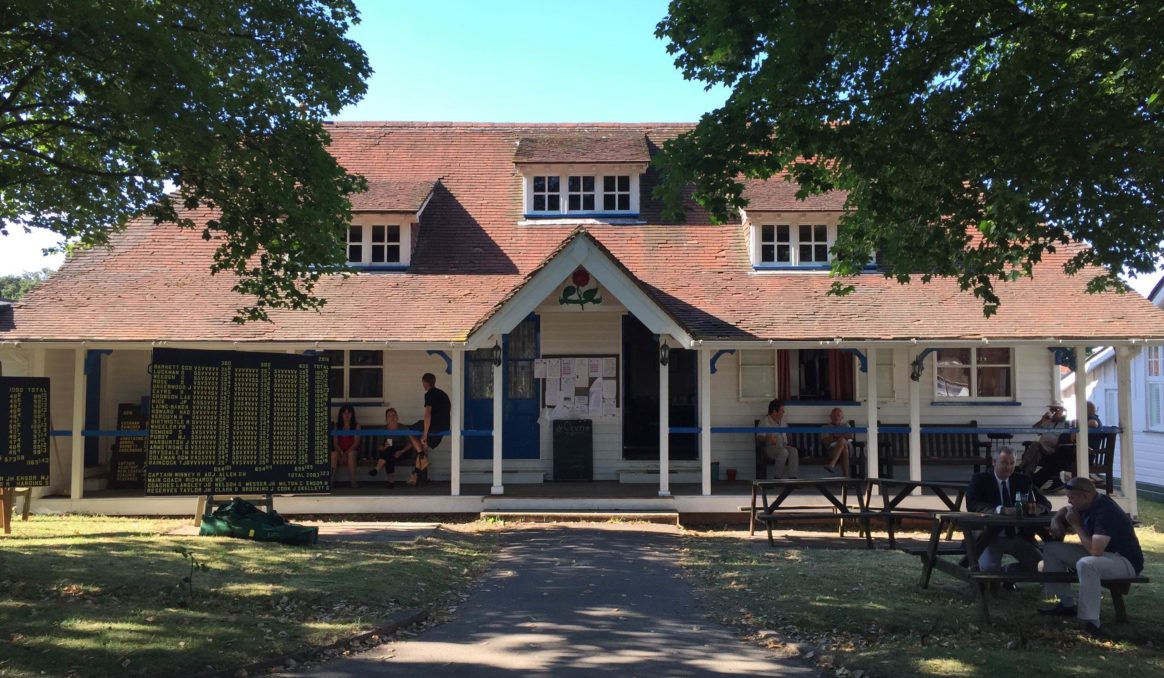 Home for 124 years
As many will know, the English Twenty Club used to have its very own clubhouse. Although we have since moved on into a new era, the clubhouse will forever be a part of the club's history that will be remembered fondly. In 2017 we said goodbye to the clubhouse with a fantastically fitting Last Hurrah party and since then the National Rifle Association have carried out a huge amount of work to refurbish and re-design the clubhouse for new tenants. It seemed only fitting therefore to write something about the clubhouse itself so that it can be remembered in its original glory as part of the history of the club.
The origins of the English Twenty Club as an organisation date back to the 1860's at Wimbledon and are well described in our club's history pages. During this time and after shooting moved to Bisley in the 1890s, the club used to socialise and hold its meetings in a tent. In 1893, the NRA erected the first purpose built clubhouse on Club Row at Bisley and the Twenty Club immediately rented it. This marked what would be the start of a 124-year relationship.
The club itself consisted of a large open plan clubroom with comfortable sofas and dining tables as well as a bar and secretaries office. Adjacent to this was a spacious gunroom. This gave a place for members to store their rifles and equipment and sit cosily by the fire between shoots. In the summer the veranda and small garden was a popular place to enjoy a drink in the sun and chat to passers by on their way to other clubs on club row.
In the evenings is when the club would come into its own and during its heyday the evenings during the July Imperial meeting would see the club packed with members rekindling old friendships and discussing the day's shooting.
A Last Hurrah!
Eventually, the club decided to concentrate on promoting and running English shooting without worrying about a loss-making clubhouse with its leaking roof, the windows that needed re-painting, and, and, and… 
So what to do? Have a party of course?
And what a bash it was! The road was closed, a balmy evening was booked (and delivered) and over three hundred English shooters and supporters turned out. An excellent hog roast and endless bottles and barrels ensured we had a rip-roaring evening, topped off by music from a cobbled together band of Andrew Tompson, Bob Sampson, Luke Gavin and Olie Rolfe. Older and wiser members 'made their excuses and left' in good time, while more enthusiastic party animals stayed until the small hours.
So a sad occasion, but like any funeral wake, a good send-off for the old lady. And despite its new tenants, if you listen carefully, they say you can just make out Andy Tucker stuttering his way through a joke, and Freddy Payne ordering a pint.
Special thanks must go to the Day family and all the volunteers who gave up their time to organize the Last Hurrah party. This article was kindly written by Tim Webster. Photos were also provided by Tim Webster and are copyrighted to him.