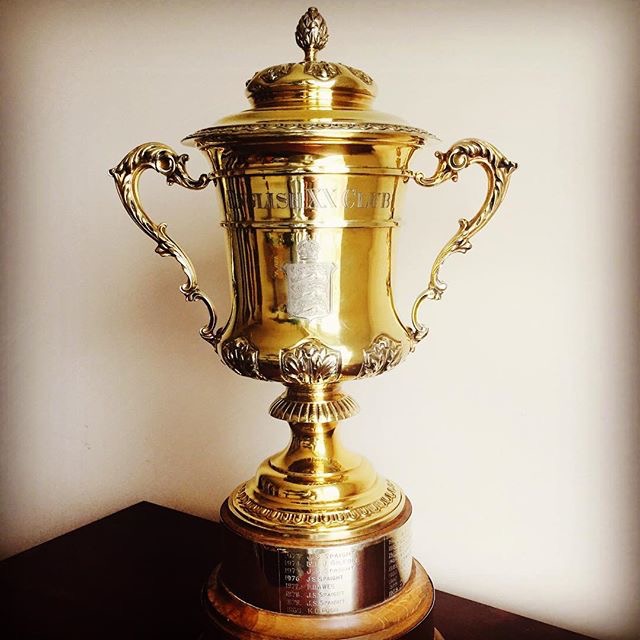 The Varley is another of the club's two annual individual competitions held concurrently with the NRA's Imperial meeting, this time focusing on long range shooting. The competition is open to all members for the bargain price of £10 (which includes entry to the Club Championship) and is based upon a competitor's scores in The Duke of Cambridge, The Conan Doyle, The Lovell and The Corporation. With a maximum possible score of 200.40v, this is the premier long range championship of the club.
The winner of the Varley receives a gold lion badge and the stunningly beautiful Varley Challenge Cup shown above which is particularly noted for its unusual gold plating. There are however, other prizes up for grabs with second and third places receiving a silver and bronze lion badge respectively. The Top O class receives the Johnson Challenge Cup and the Top T class receives a Bronze cross.
Full rules as well as results from earlier years can be found in the Yearbooks under the Members menu item.  The results for 2023 are shown below as a .pdf file.