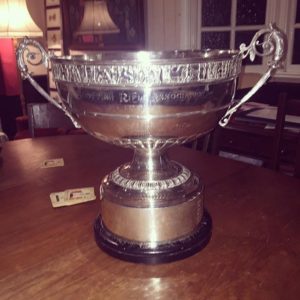 The Lawrence Trophy has been shot for in an annual match between England and Scotland for over 50 years, with Ireland also competing on several occasions. Teams of 12 firers (plus 3 coaches, a main coach, an adjutant and the Captain) compete at 500 and 600 yards with 1 convertible sighting shot and 15 shots for score. The highest individual score in the match receives the David Hossack Memorial Trophy.
The Lawrence Trophy was presented to the Scottish Rifle Association in 1962 and has been shot for during the Scottish Open Championships every year since except for 1992 where thick persistent fog prevented the match taking place and 2001 when the foot and mouth outbreak forced the match to be shot at Bisley.
In the 60 matches held to date there have been 38 wins to England, and 22 to Scotland. However, since 2000 Scotland have won 12 to England's 11, there being no match in 2001. A full archive of results is available within the English Twenty records on request.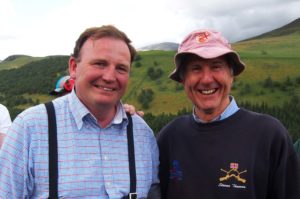 The England Team is managed by that year's National Captain and his or her Adjutant and Main Coach. Selection is made from entrants to the June Scottish Open meeting – useful to know if you are aiming for selection in the National! Having previously been shot at Castlelaw, Dechmont and Barry Buddon (venue for the 2014 Commonwealth Games) the match is currently shot at the beautiful Blair Atholl range and therefore is the only regular international TR match England currently shoot on electronic targets.
The results for previous years can be found in the Yearbook.  The 2023 match result and scores can be read here.  The 2022 Captains report follows here.  Below is the winning 2023 team together with photos from some previous years: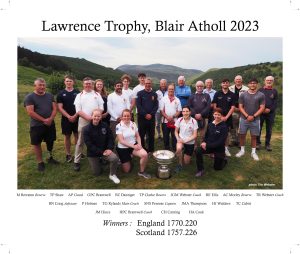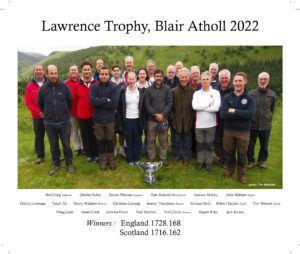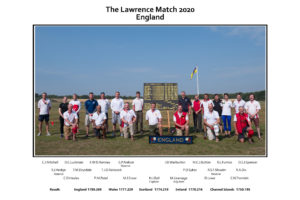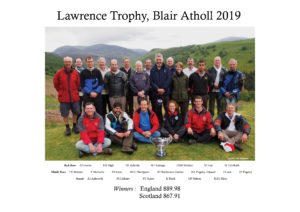 Further Information